Car rental business has become one of the prominent parts of holiday, airlines, and travel and tours business. This type of business is flourishing everywhere across the globe. It's always on high demand in almost every city. So, if you are an enthusiast and have the zeal to work with the automobile industry, car rental business is one of the best alternatives for you. Since every business needs to have an online presence today; designing a car rental website is not comfort but a necessity.
Such types of business seem to be very lucrative to commence anywhere you want. But at the same time, it entails many challenges too. In the first place, you need to have your car rental website which should equip with an easy booking system, reservation plugins, fast and affordable service, etc. If you smartly integrate all those features, of course, car rental business is a low hanging fruit for you.
There are some of the powerful features what it takes your car rental website far from the rest:
1. Easy Reservation Plugins:
When a customer has to go to the company's premises and book a ride, they find it very frustrating. With car rental
websites, the customers themselves can make bookings directly from the company's websites. Similarly, this increases the customer experience and hence they repeat the business. Apart from this, with reservation plugins they can book the cars they like on a daily, weekly or monthly basis. Therefore, reservation plugins are one of the prominent features of car rental websites.
Also Read: How to Increase Online Sales for E-commerce business?
2. Mobile Responsive:
These days more than 60% of traffic is drawn on any website through the mobile. Therefore, a car rental website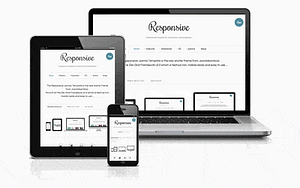 requires some of the specific features to provide easy access to your business. Similarly, the images, information, or offers of our website should provide an optimal, seamless viewing experience on tablets, iPhones, or smartphone as it is on the laptop or desktops.  This is how customers have easy access to our services and draw more traffic. This strategy proves to be a windfall gain of customers to your business.
Also Read: Challenges to Start an E-commerce Business
3. 24/7 operations:
Service time restriction can divert potential customers to seek for the next option. For example, a customer may need to hire a car anytime; morning, day, evening and often midnight. So, having a reservation plugin in your car rental website is a better idea because it works all the time. Consequently, your potential guests will reserve the vehicle anytime they need it.
Also Read: Why Should You Hire Web development Company?
4. Vehicle Tracking System:
Vehicle tracking feature has many advantages for car rental website. First, it saves us from one of the biggest problems- car theft. Second, this feature can track lost cars. Furthermore, it also lets us know if either of the cars is in use or not. Third, we can easily know exactly where the cars are right now and if they are speeding. Similarly, as far as security is concerned, we can have numerous facilities from this feature.
Also Read: The Scope of E-commerce Business Development
5. Easy and Secure
Payment System:
Your car rental website should have the payment feature according to the market scenario you operate into. Find out the mode they feel more convenient to make payments via cards, or mobile e-pay systems and integrate the systems accordingly. Similarly, for best results, seek for the best local, reliable, and cost-effective payment gateway provider. After all, the entire process should be safe and secure.
Also Read: The 15 Most Popular Online Payment Solutions
6. Localization:
Your car rental website should focus to draw the local customers because local customers for car rental are big. Nowadays, many people tend to use cabs due to comfort and easy availability. Therefore, localizing your car rental website is an added advantage. Localization of your website helps draw more traffic and as a result, it increases the conversion rate.
Also Read: eCommerce Development Tools
7. Social Media Integrations:

With the growing use of smartphones, tablets, iPhones and alike, social media site has become one of the most popular means of marketing the car rental business. Similarly, your car rental website should be integrated with Facebook/Google+ accounts to shorten the registration process for the customers. In the same way, you should even let your customers rent cars directly from social media accounts.
Also Read: How important is Customer Relationships Management in e-commerce?
Summing Up
Although there are many big names in the car rental business in the market, all you need is to revolutionize your services by making your business easier, convenient and affordable. For this purpose, you should hire a reliable web development company. They render your car rental service at the fingertip of your customers.